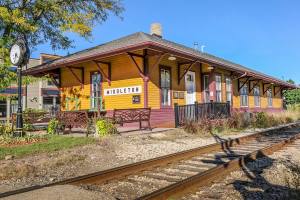 1811 Parmenter Street
The Museum Depot is open year-round, Monday thru Friday, from 9:00 am to 4:30 pm.
The Museum at the Depot showcases displays that illustrate the history of Middleton's origins and growth including:
•    A timeline of significant events in Middleton's history.
•    An elaborately furnished Victorian dollhouse.
•    Artifacts from Middleton's early immigrants.
•    Historic photos and documents of Middleton landmarks.